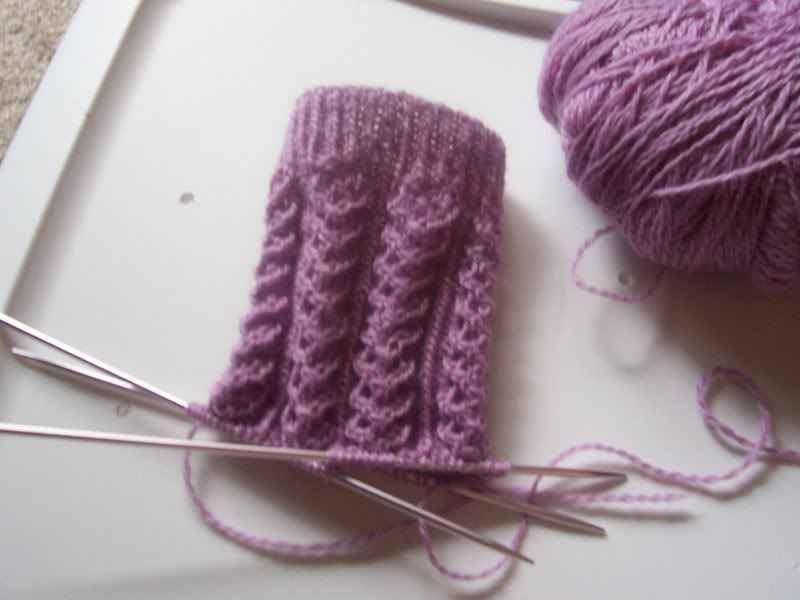 I'm almost done with the leg of my hedera. I've only restarted once! I'm pretty proud.
The lace pattern is interesting enough that I'm engaged, but not so intense that i'm going insane from it. This is only my second pair of socks. The first pair were more like slippers :)
I've also finally picked a pattern for the shawl that I'm going to make. I'm going to make the snowdrop shawl. It's pretty. I already bought the yarn for it from Knitpicks, it's shadow's in vineyard heather, so a pretty dark purple.
I'm terribly excited about knitting lace, it's so pretty-ful. :)